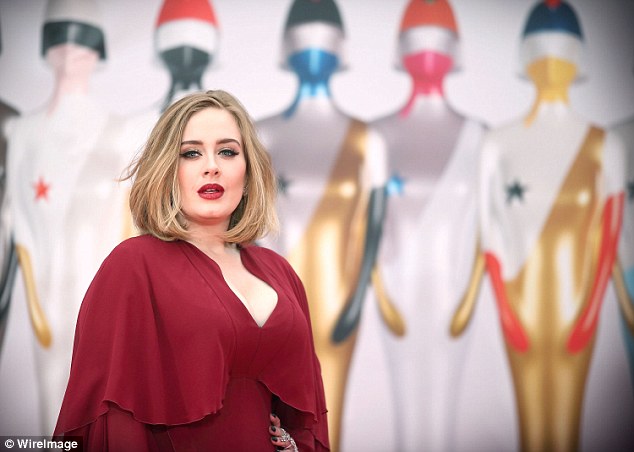 Adele's '25' has sold another 180,000 copies in its 14th week on the global Album's chart, shifting 81,000 in the USA last week, 28,200 in the UK, around 10,000 in Germany, 5,800 in France, 8,300 in Canada, 5,100 in Australia and 2,500 in Japan. The album has sold 16,953,000 copies to date.

The World's second best-selling Album is Justin Bieber's 'Purpose' which sold 83,000 copies this past week. This is the 15th week on the chart for 'Purpose' which has sold a total of 3,9 million since its release.

The two highest debuts this week are from the Japanese idol girl group Momoiro Clover Z. Their third and fourth studio albums 'Amaranthus' and 'Hakkin No Yoake', released on the same day, sold 80,783 and 81,524 copies in their initial week, according to Oricon. The Albums are at No.1 and No.2 on Japan's official album chart, and at No.3 and No.4 on the world chart.

Rihanna, whose "Work" is No.1 on the global track chart, closes out the Top 5 with her new Album  'Anti' after selling 75,000 copies last week.

The biggest climber of the week is South Korean singer, songwriter, actor, director and designer Kim Jaejoong. Last week his new album 'No.X Vol.2' debuted at no.22 with 31,000 sales in  his native country alone. This week, with additional sales from Japan, the album rockets to no.9 in the World's best-selling Albums chart with 48,000 copies sold.

Get Weird' by Little Mix sold 9,000 units last week, selling a total of 625,000 so far: 'If You're Reading This, It's Too Late' by Drake sold 7,000 units last week and has a total of 1.550,000 units so far, 'Blackstar' by David Bowie sold 1,493,000 copies so far, 'A Head Full Of Dreams' by Coldplay 2,450,000, and 'Confident' by Demi Lovato 470,000.