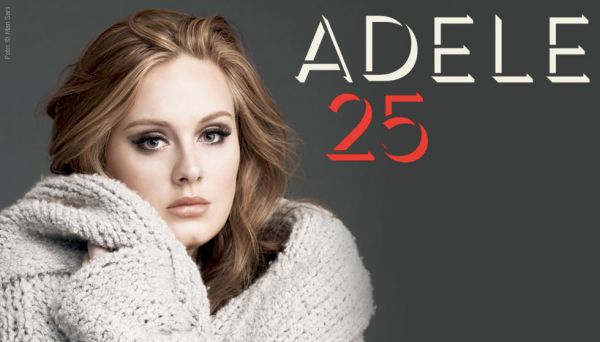 Adele remains atop the Global Album Chart after selling another 205,000 copies. The Album has now sold a total of 16,539,000 copies, since its release on Novembr 20, 2015. '25' sold 101,900 copies in the USA last week, 2,300 in Japan, 22,300 in United Kingdom, about 12,000 in Germany, 9,200 in France, 10,000 in Canada, and 5,500 in Australia.

Coldplay's 'A Head Full Of Dreams' jumps from No.9 to No.2, after selling another 152,000 copies globally, thanks to their performance at the Super Bowl. The Album has sold a total of 2,304,000 units after 10 weeks on the chart.

The highest debut of the week is 'Made Series', the new LP by South Korean boy band BIGBANG. The album shoots to No.3 globally after selling 128,000 copies. It's a re-entry, because before the official album release this project was divided into four parts, each including two singles, released under each letter of the word 'Made', namely M, A, D, E. The four parts were released last year between May and September.

American hip hop star Future enters at no.5 with 'Evol' selling 113,000 copies. It's the third entry for the Rapper on the Global Album Chart during the last half year.

Elton john is back with his 32nd studio album 'Wonderful Crazy Night'. It rises to No.6 with sales of 97,000.

'Revival' by Selena Gomez sold 13.000 copies last week and has sold a total of 601.000 copies so far, 'Get Weird' by Little Mix sold 8,000 units last week, and 604,000 so far, 'Wildfire' by Rachel Platten sold 7,000 units last week and 97,000 units so far, 'Confident' by Demi Lovato sold 458,000 copies so far, 'X' by Ed Sheeran 7.957.000, and '1989' by Taylor Swift 9.200.000.