AKB48 DEBUT AT NO.1 WITH "HEART EREKI"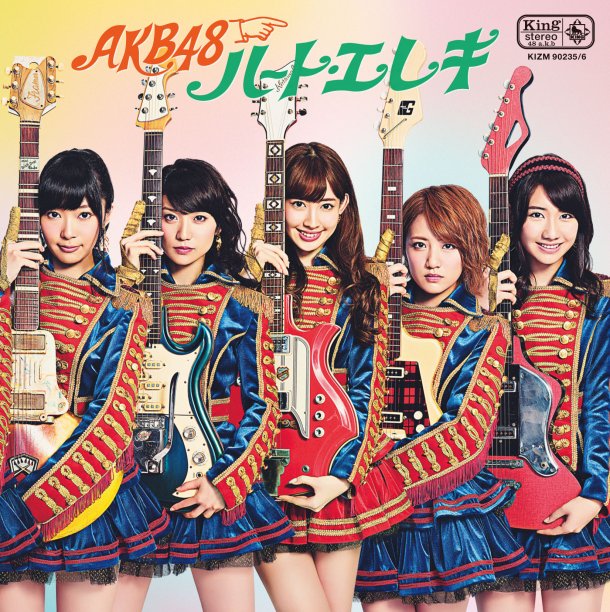 AKB48 race to No.1 in their first week ending Katy Perry's 10 week reign at the top of the World's best-selling singles chart due to their incredible sales in Japan, a major record buying territory!

Eminem's smash hit "The Monster" featuring Rihanna is close behind at No.2, and No.1 in Canada, UK and Ireland!

Katy Perry slips from No.1 to No.3 with her 10 week winner "Roar" which is still the Single with the longest stay at No.1 this year along with Robin Thicke's "Blurred LInes" ft. Pharrell and T.I. "Roar" has the highest sales in Europe this week.

Lorde's global hit "Royals" which has been top of the charts in America for 6 whole weeks, slips from No.2 to 4 this week. "Royals" is No.1 in Belgium.

One Direction debut at No.5 in their first week on the World Charts with their hit song "Story of my Life" which entered the UK charts at No.4 at the beginning of the week.

Avicii's smash hit "Wake Me Up" which has been top of the European charts for 2 whole months, slips from last week's position of No.3 to No.6.

Miley Cyrus slips from N°4 to No.7 this week with her smash hit "wrecking Ball" whose video is still the most watched of the moment with over 302 million views as of today!!!!

OneRepublic's "Counting Stars" which is their best-selling Single ever, slips from  No.5 to 8  after months on the world charts!

At No.9, Drake with his world hit "Hold On we're going Home" featuring Majid Jordan.

Closing this weeks top 10 is Passenger's "Let Her Go" which reenters the top 10 due to its sales in America.
Website Proudly Designed, Development & Supported by Nocturnal Cloud.