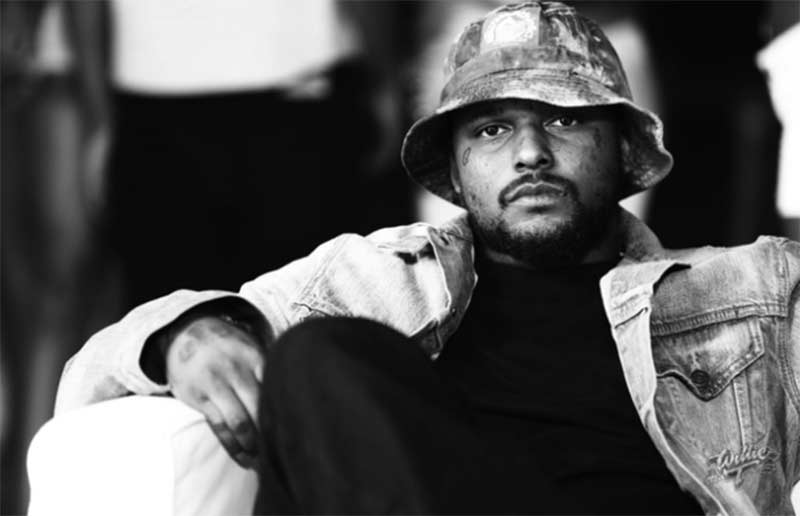 The 27 year-old American rapper ScHoolboy Q debuts with the highest entry on this week's best-selling Albums chart with "Oxymoron" and157.000 copies. 138.600 of those Albums were sold in the US, 10.200 in Canada and 4.300 in the UK.This is ScHoolboy Q's #rd studio Album. He became world famous with his collaboration with Macklemore and Ryan Lewis on their last single smash 'White Walls'.
Walt Disney's soundtrack "Frozen" slips to no.2 after selling another 144.000 copies. "Frozen" has sold a total of 1,42 million copies this year so far, just 173.000 copies the best-selling Album of 2014, Beyoncé's self titled album. Another new Entry for the legendary American Alternative rock star Beck at no.3 with his 12th studio album "Morning Phase" and 143.000 copies sold. New entry for Kid Cudi at no.4 with "Satellite Flight:The journey To Mother Moon" and 94.000 copies sold. Romeo Santos debuts at no.5 with "Formula:Vol.2". Beyonce's self entitled Album slips from no.3 to 6 selling 68.000 copies this week, Dierks Bentley debuts at no.7 with "Riser", Lorde's "Pure heroin" slips from no.7 to 8, CN Blue from Korea debuts at no.9 with "Don't Stop" and Eric Church closes the top !) best-selling albums chart with "The Outsiders" after selling 49,000 copies.

Nine of this week's 19 New Entries are from Asia. For the first time in history an album from China (Hong Kong) reaches the Top 40. It's the "Best Of 2008-2012" by G.E.M. and it debuts at no.39 with 21.000 copies sold. Congratulations to G.E.M. and to China!!
"Tsugi No Ashiato" by AKB 48 sold 5.000 last week, 1,02 million in total, "The Heist" by Macklemore & Ryan Lewis sold just16.000 copies last week but a total of 2,47 million so far. "Red" by Taylor Swift has sold 5,9 million in total and "Night Visions" by Imagine Dragons 3,25 million.
"Unapologetic" by Rihanna has sold 3,47 million copies so far and "Bangerz" by Miley Cyrus 1,64 million. ''Stars Dance" by Selena Gomez has sold 800.000.