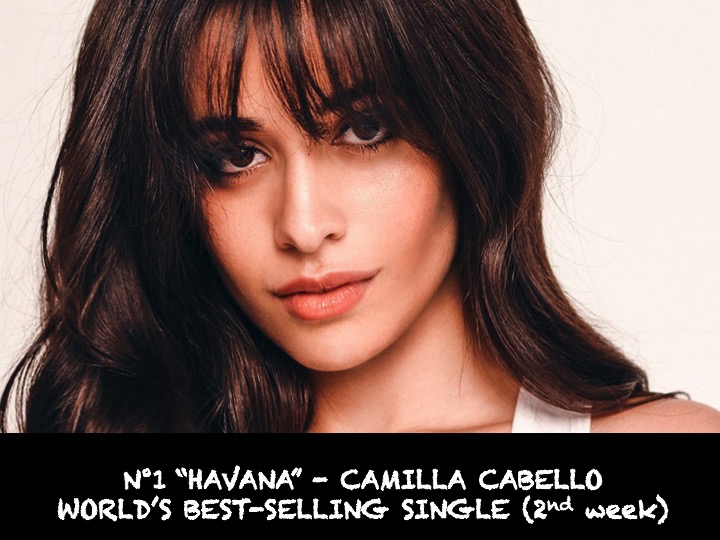 Camila Cabello scores a second week atop the Global Track Chart.
"Havana" features guest vocals from American rapper Young Thug and has
reached N°1 in Australia, Canada, Czech Republic, Greece, Ireland,
Israel, Latvia, Scotland, Slovakia, and the United Kingdom, N°2 in
Austria, Denmark, Germany, Hungary, Luxembourg, New Zealand, Portugal
and Switzerland, N°3 in Belgium and the Philippines, N°5 in Croatia,
Lebanon and the Netherlands and top 10 in Finland, Paraguay and Sweden.
The song is presently holding at N°2 on the US Billboard Hot 100,
Cabello's highest ranking in America as of yet.


Post Malone's 'Rockstar' feat. 21 Savage holds at N°2 and Ed Sheeran's
'Perfect' is still holding at no.3.


Japanese boygroup Arashi debuts with 'Doors' at no.4 and the highest
international debut of the week is 'Walk On Water', a duet between
rapper Eminem and R&B icon Beyoncé which debuts at N°11 this week!