Celine Dion's New Album Was All About Choice!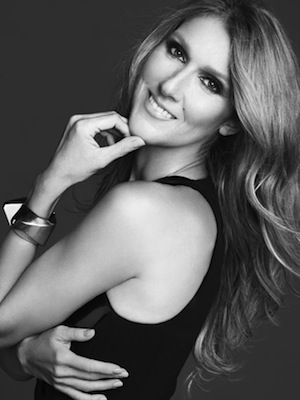 Celine Dion's much anticipated Album "Loved Me Back to Life," is her first English-language album in six years! Co-writing, producing and singing on the Album are Ne-Yo and Sia. Celine did her duet "Overjoyed" with Stevie Wonder via the magic of digital technology.

Celine has had so much success and has loyal fans from all around the globe, but she reckons the best thing is her freedom to decide what to do: "I don't have to do anything I don't want to do," says the French-Canadian "I'm in the greatest place. I'm 45 and in the middle of my life. I'm cruising. All the decisions I'm making are coming from a grounded place."

One of those recent choices was to return to the studio to record her first English-language album in six years. Celine's voice and range is the best and she gives it her all, especially in the first six songs. "For 30 years, I've had the same recipe, which puts a lot of reverb on my voice," Dion says. "But for this album, I wanted to break from that. There are no effects on my voice. It's very pure. Very direct. I have nothing to lose, I'm not looking for career attention, for more success, more money. I'm just singing songs I chose because I love them." 

The five-time Grammy and World Music Awards winner has sold more than 200 million albums worldwide, played to 3 million people over five years at Caesars Palace's Colosseum in Las Vegas and took James Cameron's movie Titanic to box-office heights. 

Celine begins her Vegas residency with a series of performances at the Colosseum from Dec. 30 through March 19.
Website Proudly Designed, Development & Supported by Nocturnal Cloud.