Closer' by American DJ duo The Chainsmokers feat. Halsey is the World's No. 1 Single for an eleventh week!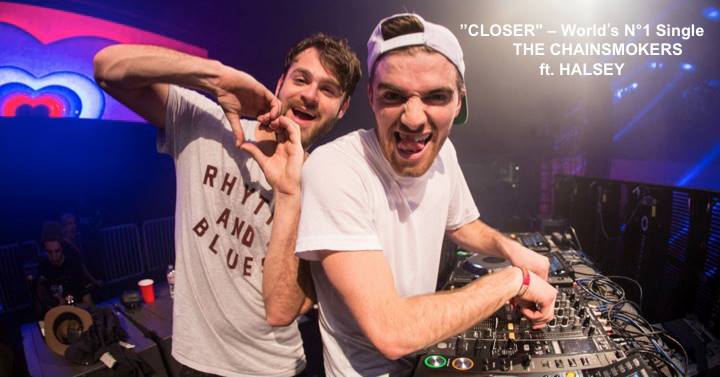 'Closer' rules an 11th week on the Global Track Chart although the gap
between 'Closer' and The Weeknd's 'Starboy' is becoming smaller and
smaller. 'Starboy' remains at No. 2 for a sixth week.

Next week Japanese girl Band 乃木坂46 (nogizaka46) is probably going to
replace The Chainsmokers with their new single 'Sayonara No Imi' which
has had a huge debut this week!

'Black Beatles' by American rap duo Rae Sremmurd shoots to no.5 on the
Global Track Chart with the highest debut of the week thanks to the
Mannequin Challenge, a viral internet video trend, where people remain
frozen in action like mannequins while a video is recorded, usually with
tthe song 'Black Beatles' playing in the background. That's why this
tune makes an impressive jump on the charts this week, even though it
was originally released in September 2016!
Website Proudly Designed, Development & Supported by Nocturnal Cloud.