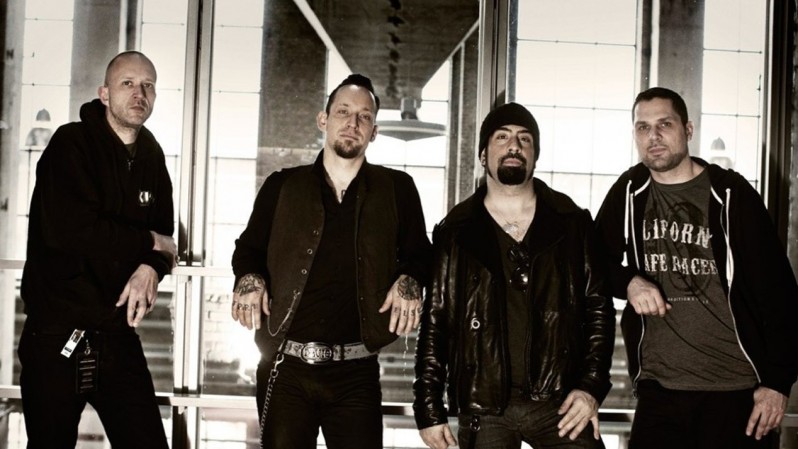 'Seal The Deal & Let's Boogie' is Volbeat's sixth Studio Album and jumps atop the global Album Chart with sales of 151,000. of that, over 50,000 copies were sold in Germany and 47,900 copies in the US. Volbeat's last Album 'Outlaw Gentlemen & Shady Ladies' peaked at no.5 in 2013 with sales of 96,000.

Paul Simon, formerly one of the folk/pop duo Simon & Garfunkel, made music history. Since their split, he is also a very successful solo artist. His 'Graceland' Album in 1986 was his most successfull. This is his 30th solo studio Album, and is the second best-selling Album in the world this week, with sales of 112,000.

The third-highest debut of the week is the debut album by American country artist Maren Morris. Driven by the lead single 'My Church', her album 'Hero' debuts at no.7 with sales of 40,000.

Some additional sales info: 'Title' by Meghan Trainor sold another 6,000 copies last week and reaches a total of 2,099,000 so far!

'Beauty Behind The Madness' by The Weeknd sold 10,000 units last week, and 2,138,000 so far!

SAM SMITH's 'In The Lonely Hour' sold 6,000 units last week and has a total of 6,561,000 units so far!

Sia's 'This Is Acting' sold 718,000 copies so far.

Justin Bieber's 'Purpose' has sold 4.677,000 copies so far.

'Blackstar' by David Bowie is at 1,805,000.