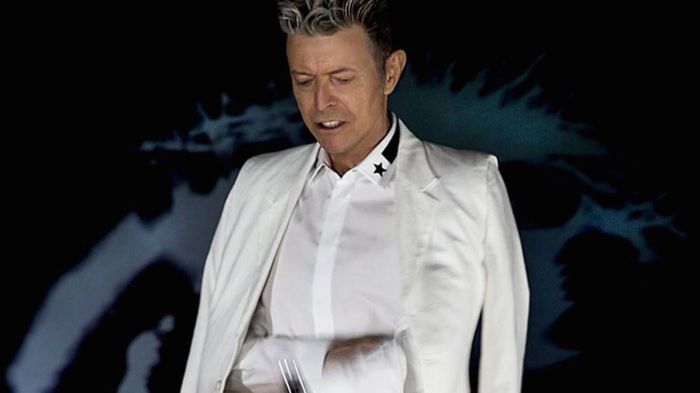 David Bowie's 'Blackstar' sold another 333,000 copies last week and remains atop the Global Album Chart. 'Blackstar' has sold a total of 969,000 copies since its release on January 8, 2016. Bowie has two other albums in the Top 10: the 'Best Of Bowie' is at no.5 with sales of 81,000, and at no.8 is 'Nothing Has Changed' with sales of 67,000. 'The Rise And Fall Of Ziggy Stardust And The Spiders From Mars' from 1972  slips to no.29 after selling 22,000 copies, and 'Hunky Dory', from 1971, goes down to no.40 after selling 16,000 copies.

Adele's '25' holds at No.2 in its ninth week on the chart after selling another 272,000 units, and a total of 15,918,000 since the Album's release on November 20, 2015. Adele's former Album, '21', is at No.14 this week in its 142nd week on the global chart with sales of 38,000.

'Death Of A Bachelor', the fifth studio album of the Las Vegas based rock act Panic! At The Disco, is this week's highest entry at no.3 with 238,000 copies sold. The Album generated its biggest sales week in the USA with 169,100 copies (according to Nielsen Music) and in the UK with 26,400 copies (according to MusicWeek).

Justin Bieber's "Purpose' slips from No.3 to 4 with global sales this week of 128.000.

Following the death of Glenn Frey, the Eagles 'Greatest Hits 1971-1975' jumps to No.24 on the World's best-selling Album chart with sales of 25,000. Since its release in 1976, the album has sold 37 million copies, with nearly 30 million of it in the USA. It's the fifth best-selling Album of All Time. Fleetwood Mac's 'Greatest Hits' compilation from 1988 moves up to No.33 with sales of 20,000 this week and 17 million in total units over the years.

'Confident' by Demi Lovato sold 7.000 copies last week and reaches a total of 443.000 so far. 'Revival by Selena Gomez sold 17.000 units last week, and a total of 554.000 so far. 'Get Weird' by Little Mix sold 12.000 units last week and has a total of 578.000 units so far, 'Farbenspiel' by Helene Fischer sold 2.593.000 copies so far; 'Honeymoon' by Lana Del Rey, 604.000, and 'I Cry When I Laugh' by Jess Glynne 776.000.