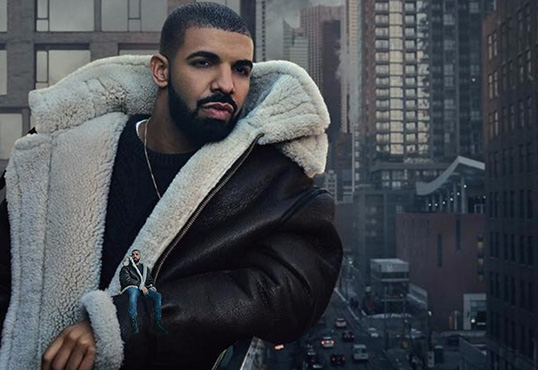 Drake's new Album exploded atop the Global Album Chart selling 1,1 million copies! These are the highest weekly sales by an album since Adele's '25' a half year ago.'Views' found 851,700 buyers in the USA alone, another 92,300 in Drake's native country Canada, 66,200 in United Kingdom, and 16,500 in Australia. It's Drake's biggest success so far, driven by his two mega singles 'Hotline Bling' (no.2 in October last year) and this week's brandnew global no.1 'One Dance'. Drake's former studio LA, 'Nothing Was The Same', also reached the hot spot of the Global Chart with 794,000 sales in the week 41, 2013.


'Views' lands right off at No.5 on the year-to-date list, behind Coldplay's 'A Head Full Of Dreams' with 1,11 million copies, Justin Bieber's 'Purpose' with 1,55 million, David Bowie's 'Blackstar' with 1,76 million and Adele's '25' with 3,01 million.


Last week's big debut, Beyoncé's 'Lemonade', slips to No.2, and climbs to No.6 on the year-to-date list. It sold another 324,000 copies last week, for total of 1,03 million so far.


German rock legend Udo Lindenberg will be 70 years old next week. Parallel to his birthday, the 36th studio album 'Stärker Als Die Zeit' was released and sold a massive 134,000 sales this first week in Germany, Austria and Switzerland.


Prince's 'The Very Best Of' compilation is at no.4 after selling 121,000 copies, with sales of 570,000 since his death.


South Korean idol group 2PM with their fifth Japanese studio album 'Galaxy Of 2PM' sold 96,000 copies this week, according to Oricon.


Some additional sales stats: 'Blackstar' by David Bowie sold 16.000 copies last week and reaches a total of 1,757,000 so far. 'Nine Track Mind' by Charlie Puth sold 15,000 units last week, and 433,000 so far, 'Get Weird' by Little Mix sold 9,000 units last week and 719,000 units so far. 'Purpose' by Justin Bieber sold 4,514,000 copies so far. 'In The Lonely Hour' by Sam Smith has sold 6,525,000 so far, and'25' by Adele 17,983,000.