Eminem Releases Monster Single With Rihanna!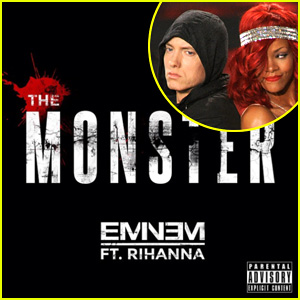 Eminem JUST released his highly anticipated single Monster with Rihanna and we can't get enough of it!! Eminem and Rihanna have crossed paths many times before, including the 11-time platinum single "Love The Way You Lie" in 2010, and now the duo are back at it once again to give us their latest collaboration "The Monster". "The Monster" will be appearing on Eminem's upcoming eighth studio album "The Marshall Mathers LP 2".

'The Marshall Mathers LP 2' is set to arrive in stores on November 5th. The standard edition of the album will include 16 tracks while those who buy the deluxe bundle on Eminem's website will receive an extra 5 tracks. You can purchase 'The Monster' on iTunes and take a listen below to the monsterous beat. 

http://www.youtube.com/watch?v=sSshMQRETUY
Website Proudly Designed, Development & Supported by Nocturnal Cloud.