EMINEM'S MONSTER FT. RIHANNA IS TOP OF THE WORLD CHARTS FOR A 3RD WEEK!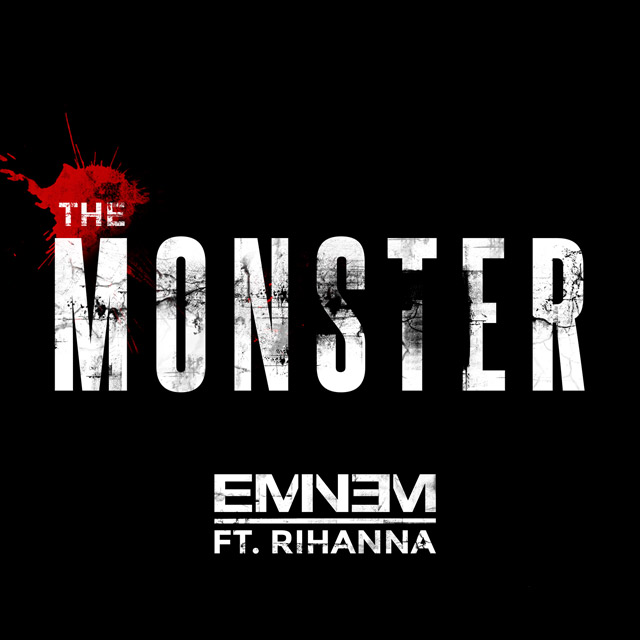 Em's "The Monster" ft. Rihanna is the World's No.1 Single for the 3rd consecutive week!

"The Monster" is still on top of the world and No.1 in Canada, No.2 in the US and No.1 in Switzerland, Sweden, Finland, Norway and New Zealand. Its in the top 10 in all of Europe with the exception of Spain!

"Royals" stays at No.2 in the World's best-selling Singles chart this week although it has been No.1 in the US for 9 whole weeks and is top of the charts in Belgium and in the top 10 in the rest of Europe.

New entry at No.3 for J-Pop Girl Band SKE 48 and their smash hit "Sansee Kawai" which is top of the Oricon charts in Japan.

Katy Perry's "Roar" slips from N°2 to 4 after 15 weeks in the top 5! She is No.7 this week in the US and No.5 in the European charts!

Avicii's "Wake Me Up" remains at No.5 after 22 weeks on the chart.

Pitbull's "Timber" featuring Ke$ha moves up one to No.6 and OneRepublic's "Counting Stars" slips from 6 to 7 in its 23rd week.

Miley Cyrus's "Wrecking Ball" slips from 5 to 8 this week but the Video has over 367 million views!!!!

Reentry for Drake's global smash "Hold on, We're going Home" at No.9 this week, up 2 from No.11 last week!

And closing this week's top 10 is the one and only lady Gaga with her incredible Duet "Do What You Want" with R. Kelly.
Website Proudly Designed, Development & Supported by Nocturnal Cloud.