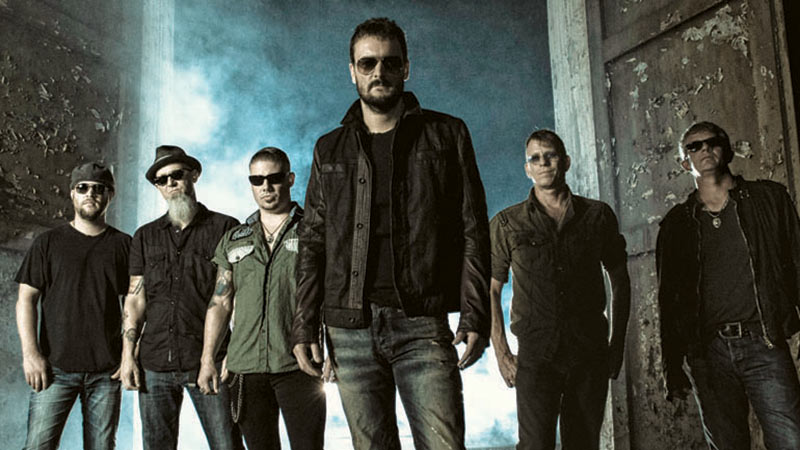 Eric Church's fourth studio album "The Outsiders" is the Worlds top selling Album this week with sales of 287.700 copies in the US alone. It ends the two week reign of " Frozen" which slips to no.2 despite a 6% sales increase to 160.000. After 12 weeks on the chart, the Album has sold a total of 1,38 million copies. This weeks Biggest winner is Stromae's "Racine Carrée' which jumps from no.18 to no.6 after a massive 52% sales boost to 67.000 copies. The album benefits from the French Music Awards "Victoires De La Musique" which took place on February 14). Stromae took home 3 Gongs (best male artist, best album for 'Racine Carrée', and best video for "Formidable"). After 26 weeks on the chart, the album sold 1.798.000 copies globally, 1.411.000 of it in France alone. After the success of "All Of Me', the related album "Love In The Future" by John Legend is at no.21 with 29.000 sales. The Best of compilation

"1" by the Beatles goes to no.39 with 20.000 sales. '"1" is still the best selling album of the 21st century with a total of 32 million copies. New entries this week include Tsuyoshi Domoto from Kinki Kids' 10th solo album "Shamanippon, Roinochinoi, Futsuyoshi Ban" at no.12 with 51.000 copies. Los Angeles based synth-pop / industrial band Glitch Mob enters at no.23 with their second album "Love Death Immortality' and 27.000 sales. SM The Ballad, an all-star band from Sony Music South Korea, debuts at no.28 with "Volume 2: Breath'" selling 25.000 copies of the combined Korean and chinese version in its first week.
British singer / songwriter Katy B debuts at no.30 with her second set "Little Red" and 24.000 sales and finally the German rock band 'Broilers' moves to no.34 with " our and 22.000 sales.
Some additional sales stats: "The Truth About Love" by Pink has sold 5,45 million in total, 'The 20/20 Experience, Part 2' by Justin Timberlake has sold 1,25 million. " Bangerz" by Miley Cyrus sold 1,59 million so far, "Yours Truly" by Ariana Grande 478.000, "Bad Blood'" by Bastille 1,22 million, "Love In The Future" by John Legend 445.000, "High Hopes" by Bruce Springsteen 629.000, " arbenspiel" by Helene Fischer 849.000, "Artpop" by Lady GaGa 1,68 million and "Tsugi No Ashiato" by AKB 48 1,01 million.