The gods of all those Asian girl groups, AKB 48, landing their 18th world no.1 single of the week!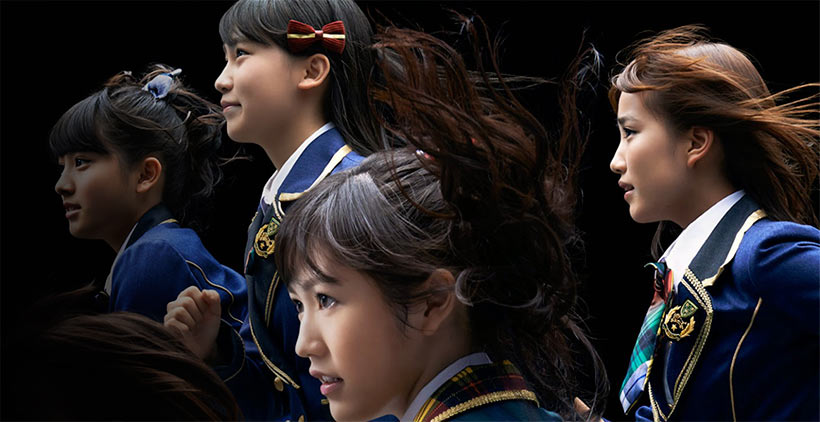 The gods of all those Asian girlie idol groups, AKB 48, landing their 18th global number one smash! 'Kibôteki Refrain' shoots atop with 551.000 points after stellar initial sales in Japan, as usual. Taylor Swift's 'Blank Space' remains denied the victory, last week Band Aid 30's 'Do They Know It's Christmas?' exploded atop with 364.000 points (this week at no.16 with 135.000 points and this week AKB 48 rules clearly. So 'Blank Space' holds tight at no.2, but wins another 14% in points to 408.000. Meghan Trainor's 'All About The Bass' is also still at no.3 with 304.000 points and jumps over the 6 million points border in total after 19 weeks on the tally. That's why the song debuts at no.361 on the ALL TIME CHART. One song from the soundtrack of the new 'Hunger Games' movie makes headlines, composed and produced by James Newton Howard and performed by actress Jennifer Lawrence, 'The Hanging Tree' becoming a huge worldwide success and bows at no.9 this week with 203.000 points. Outside the Top 40 waiting among other Iggy Azalea feat. Mo's 'Beg For It' at no.49, Fergie's 'L.A. Love' at no.53, Big Sean feat. E 40's 'I Don't F**k With You' at no.56, and Take That's 'These Days' at no.55 for their first appearance on the big list. 
Website Proudly Designed, Development & Supported by Nocturnal Cloud.