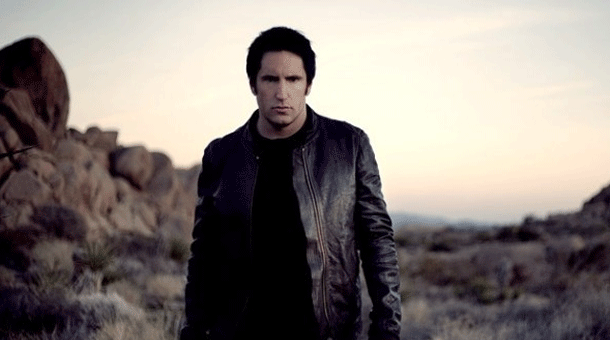 The new Album "Hesitation Marks" soars to No.1 this week with sales of 173.000, 102.000 of those in the US, 12.000 in the UK and Canada, nearly 10.000 in Germany and 6.000in Japan.

If you had to boil down Trent Reznor's persona to one word, that word would be "control." In the chorus of Nine Inch Nails' breakout song "Head Like a Hole," Reznor hollers that he'd "rather die than give you control." The liner notes of Nine Inch Nails' 1989 debut, Pretty Hate Machine, declare that "Trent Reznor is Nine Inch Nails." There is little doubt that Reznor has been fully responsible for conceiving, executing, and presenting pretty much everything he's ever been associated with. For those who are only casually familiar with Nine Inch Nails' music, this compulsion to dominate is totally Reznor.

 "Nine Inch Nails are a huge band and they've been headlining loads of festivals everywhere for years".

"Hesitation Marks" is the industrial rockers' first Studio Album in five years, and the first since taking time off from touring. It's a fresh lineup and, in the time in-between, Trent Reznor has won an Oscar, launched How To Destroy Angels with his wife and longtime collaborator Atticus Ross and, made amends with a major labels in time to launch a proper campaign to push a significant and solid radio single. The result from that pause is a mellower Reznor with big standalone songs, rare rays of sunshine and a runof  tracks toward "Hesitation Marks'" end.

"Hesitation Marks," NIN's eighth full-length, eagerly rushes in with the Reznor we've known and loved, minus all the yelling. Perfectly dystopic "Copy of A" and the single "Came Back Haunted" are quite the pair, kicking off this 14-track set after murmuring intro "The Eater of Dreams." Reznor intimately croons on piano-dripping "Find My Way" and red-lit "All Time Low," his chilling voice allowing in a few "baby" fillers along the way.
 
But talk about "Disappointed," which is the title to a meandering glitch-dirge segueing into a sequence of songs that will try the patience of the average Nine Inch Nails fan. The glittering pop-punk sounds of "Everything" completely disorients the dark-dweller with all that light; "Satellite" has all the soul of a car commercial, with follow-up "Various Methods of Escape" providing no obvious means of escaping this HTDA outtake until three-quarters in.
 
"Running" and closer "While I'm Still Here"/"Black Noise" at least provide some inspired beats, invoking the good ol' days of trip-hop without gagging on sickly sweet melodies, as on the aforementioned. Reznor's voice is as strong as ever