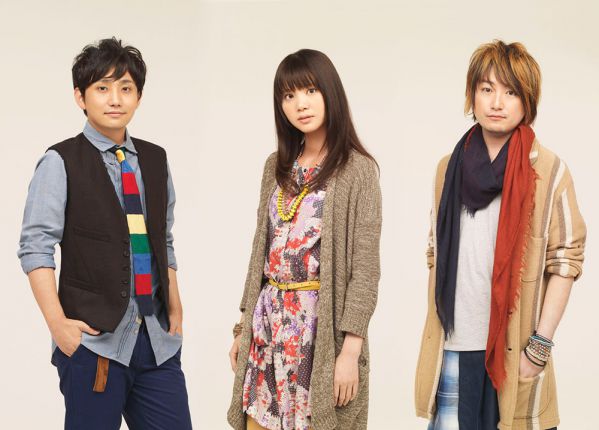 'Tennen Kinen Members Best Selection', the third compilation by Japanese rock band Ikimono Gakari starts with 137,000 sales according to Oricon. Adele's '25' remains at No.2 with 114,000 sales, a 4% sales decline compared to the previous week. Since its release in November 2015 the album has sold 17,53 million copies. Ten years after her last solo album, former No Doubt lead vocalist Gwen Stefani returns on the scene with 'This Is What The Truth Feels Like'. The album debuts at no.3 globally with 102,000 sales, 76,200 of it in the United States alone, another 4,800 units in United Kingdom, 4,500 in Canada and 1,800 in Australia. Gwen's former studio albums were big

'Love, Angel, Music, Baby' from 2004 sold around 8 million copies to date. Even more successful was No Doubt's 'Tragic Kingdom' from 1995 with the global single hit 'Don't Speak' (no.6 on the year-end chart 1997). This album sold approximately 16 million copies to date!

Back to this week's hitlist, right behind Gwen Stefani is the German indie-band AnnenMayKantereit at no.4 with their debut major album 'Alles Nix Konkretes' and 74,000 sales. Closing the top five is 68 year-old punk legend Iggy Pop. His 17th solo studio album in 40 years, 'Post Pop Depression', arrives at no.5 globally with 69,000 copies sold. Some additional sales stats: 'Revival' by Selena Gomez sold 9.000 copies last week and reaches a total of 671,000 so far, 'Get Weird' by Little Mix sold also 9,000 units last week, 669,000 so far, 'I Cry When I Laugh' by Jess Glynne sold 12,000 units last week and has a total of 923,000 units so far, 'Handwritten' by Shawn Mendes sold 778,000 copies so far, 'Blackstar' by David Bowie 1,643,000, and 'Blurryface' by Twenty One Pilots 984,000.