J-pop duo Kinki Kids' new compilation 'Ballad Selection' is the World's best-selling Album this week!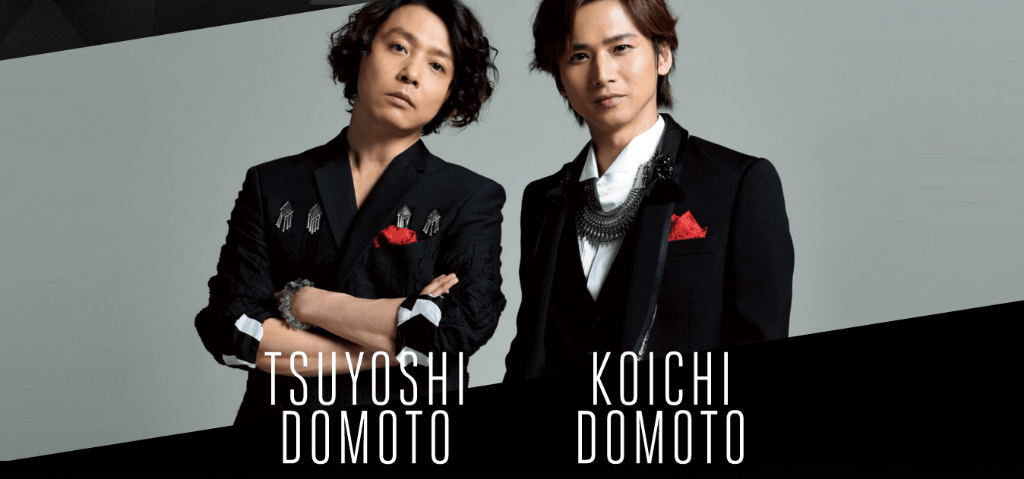 堂本剛(KinKi Kids) new LP 'Ballad Selection' sold 123,000 copies in its first week, according to Oricon, and is the World's No.1 Album! Kinki Kids consists of Duo Koichi Domoto and Tsuyoshi Domoto! The LP is one of four Asian albums on this week's Top 10!

The Weeknd's Starboy is No.2 this week after selling another 112.000 copies and a total of 992.000 so far!

'Encore' by the Japanese band back number(バックナンバー) led last week's chart with 299,000 sales, and now it ranks at no.3 after selling 89,000 units.

Bruno Mars is No.4 with his LP 24K Magic. The Album sold another 81.000 this past week and a total of 1.342.000 so far!

At No.5 is the Soundtrack Moana (Viana) from Walt Disney after selling another 67.000units with a total so far of 293.000!

SMAP, another Japanese band, was No.1 a fortnight ago with the compilation '25 Years' after selling 668,000 units. This week it is at no.6 with sales of 64,000 sales, and a total of 1,01 million after only three weeks on the chart.

Finally the South Korean boy group BIGBANG returns with  'Made' at no.8 after selling 58,000 sales.

The soundtrack to the fantastic and award-winning Hollywood musical  'La La Land' reaches the Global Top 10 for the first time this week. It climbs to no.9 with sales of 57,000, and a total of 84,000 so far.

The American Celtic punk act Dropkick Murphys. '11 Short Stories Of Pain & Glory' closes the Top 10 after selling 52,000 units.
Website Proudly Designed, Development & Supported by Nocturnal Cloud.