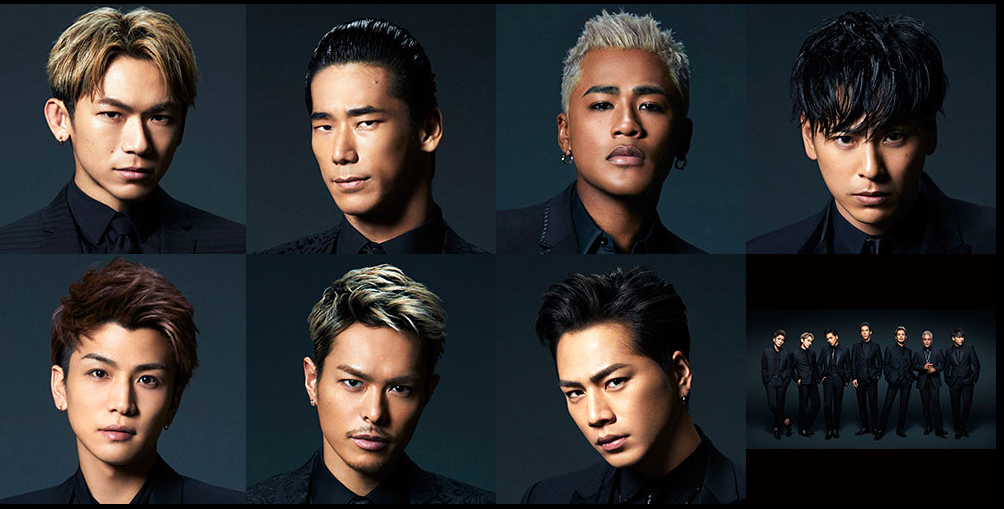 The J Soul Brothers debut at no.1 on the Global Album Chart with
their second compilation album 'The JSB World' and sales of 363,000,
according to Oricon. Exactly one year ago, the band's last studio album,
'The JSB Legacy' also debuted at the top with 476,000 sales.

In its 5th week on the chart, Ed Sheeran's 'Divide' slips to No.2, after
selling another massive 336,000 units (254,000 pure sales). 'Divide' has
now a total of 3,93 million equivalent sales (3,08 million pure sales)
in just over a month and is by far the World's best-selling Album of
2017, with a big possibility of going back to No.1 this coming week!!

Drake's 'More Life' slides to no.3 in its 3rd week on the chart with
another 209,000 equivalent sales (92,000 pure sales), and a total of
1,230,000 (523,000) so far. However, the LP moves up to no.3 on the
year-to-date list, behind 'Divide' and The Weeknd's 'Starboy'!

Jamiroquai's 8th studio album 'Automation' jumps to No.4 after selling
86,000 consumption sales in its initial week. 22,300 of his sales are in
the UK, with nearly 15,000 in Germany, 12,000 in France, 11,100 in Japan
and 7,000 in the US.

Also new in the Top 10 is the American metal band Mastodon with their
7th album 'Emperor Of Sand' at no.6 after selling 77,000 copies. The
American hip hop artist Kodak Black's debut album 'Painting Pictures'
debuts at no.7 with sales of 75,000. French rapper Lacrim debuts at No.10.

WORLD'S TOP 10 BEST-SELLING ALBUMS
1. The JSB World - 三代目 J Soul Brothers - 363.000 1st wk
2. Divide - Ed Sheeran - 336.000 1st wk
3. More Life - Drake - 209.000 this wk/1.230.000 Total
4. Automaton - Jamiroquai - 86.000 1st wk
5. Beauty And The Beast - Soundtrack - 79.000 / 394.000
6. Emperor Of Sand - Mastodon - 77.000 1st wk
7. Painting Pictures - Kodak Black - 75.000 1st wk
8. Bruno Mars - 24k Magic - 73.000 this wk/2.317.000 total
9. Moana - Soundtrack - 72.000 / 1.007.000
10. Force & Honneur - Lacrim - 67.000 1st wk