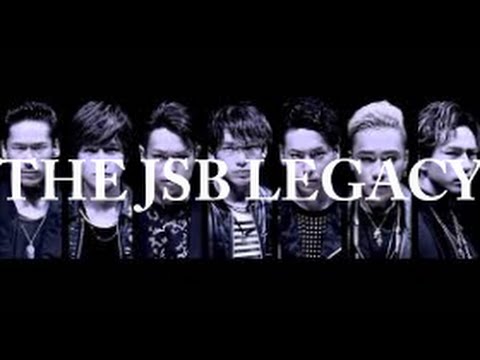 Sandaim 三代目J Soul Brothers' sixth studio LP 'The JSB Legacy', has debuted with sales of 476,000 in Japan alone, according to Oricon, and is the World's best-selling Album of the past week!

Japanese idol girl group BABYMETAL's second studio Album 'Metal Residtance' debuts at No.2. Unlike most Japanese Bands, Babymetal are successful outside of Japan. Already their self-titled debut from 2014 entered the charts in many countries around the globe. Now 'Metal Resistance' soars to No.2 in the global Album chart, only overtaken by Sandaime J Soul Brothers. 'Metal Resistance' found 160,000 buyers in its first week at retail, 132,900 of it in Japan, another 12,200 in the United States, 5,600 in United Kingdom and nearly 3,000 in France.

Lukas Graham's self-titled Album with its world hit single '7 Years', was originally released in June 2015 in their native country Denmark. It reached a five-time platinum certification there for 100,000 sales. Now, after its global release, the album is at no.4 on the global chart selling 82,000 in its first week. The Album has sold a total of 220,000 copies so far!

British rock supergroup, The Last Shadow Puppets, debuts at no.5 with their second album 'Everything You've Come To Expect' and sales of 68,000. The band's first album was released eight years ago and debuted at no.8 with 76,000 copies in the week 19, 2008.

Among all these new-entries, Adele's '25' is still going strong and resists at no.3 in its 20th week on the chart with sales of 85,000.It's the first week, that the chart topping Album sold less than 100,000 copies in a week.
Some additional sales stats: 'Chaos And The Calm' by James Bay sold 15.000 copies last week and reaches a total of 1,320,000 so far. 'I Like It When You Sleep, For You Are So Beautiful' by The 1975 sold 13,000 units last week, 325,000 so far. 'Untitled / Unmastered' by Kendrick Lamar sold 14,000 units last week and has a total of 285,000 units so far. 'Title' by Meghan Trainor sold 2,026,000 copies so far. 'Handwritten' by Shawn Mendes has sold a total of 800,000 copies.