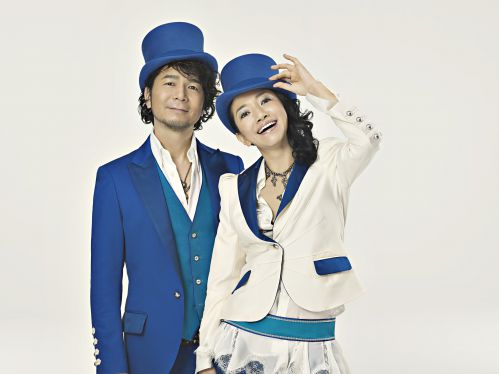 Dream's Come True's'The Ura Best! Watashi Dake No Dorikamu' is the World's best-selling Album of the past week with sales of 109,000 according to Oricon.

The Japanese soundtrack 'Walkure Attack!' is at No. 2 with sales of 77,527. The set contains music from the Japanese adult visual novel 'Warukyūre Romantse Shōjo Kishi Monogatari'.

At No. 3 is Red Hot Chili Peppers' 'The Getaway' with sales of 70,000.

This week's highest international album debut comes from Scottish alternative rock band Biffy Clyro.

'Ellipsis', their seventh studio album, lands at no.4 with 67,000 sales. It was the best selling album in the United Kingdom last week.

The Best selling album in the USA is ScHoolboyQ's 'Blank Face LP' at No. 5.

'1989' by Taylor Swift sells another 11,000 for a total of 9,599,000!

'21' by Adele sells another 14,000 copies and 28,134,000 so far!

Rihanna's 'Anti' sells 21,000 this week totalling 1,156,000 copies!

'Blurryface' by twenty one pilots sells 33,000 for a total of 1,477,000!

'Cloud Nine' by Kygo sells another 10,000 for a total of 209,000!

'Dangerous Woman' by Ariana Grande sells 30,000 and 589,000 so far.

'Get Weird' by Little Mix sells 7,000 and a total of 783,000.

'Immortalized' by Disturbed sells another 15,000 and 809,000 so far!

'Purple Rain' by Prince sells 10,000 and a total of 21 million!

'Pure McCartney' by Paul McCartney sella another 18,000 copies and a total of 175,000!

Justin Bieber's 'Purpose' sells another 25,000 and 4,807,000 so far!

'Seal The Deal & Let's Boogie' by Volbeat sells 27,000 and a total of 351,000!

'7/27' by Fifth Harmony sells 19,000 and a total of 229,000 so far!

'Thank You' by Meghan Trainor sella another 19,000 and a total of 350,000!

'The Very Best' by Prince sells another 12,000 and a total of 4,5 million.

Sia's 'This Is Acting' sells 23,000 more copies this week and 820,000 so far and 'X' by @ed s sells another 16,000 and a total of 8,423,000 so far!