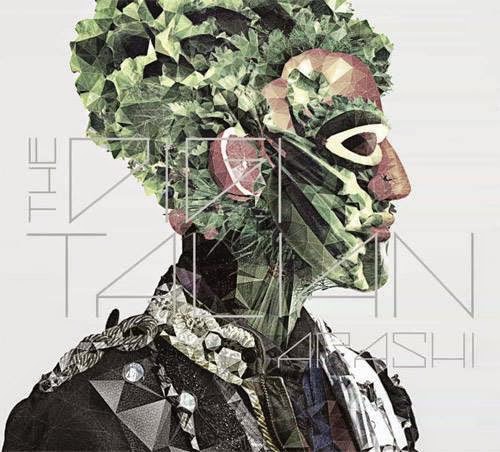 As expected, the very popular Japanese five-member idol-goup Arashi storms atop the Global Album Chart this week with their 13th studio album 'The Digitalian'. The LP sold 660.200 copies in its first week at retail, according to Oricon. Exactly one year ago Arashi's former album 'Love' opened also atop with nearly the same sales (670.000). At the end of 2013 it was the best-selling album in Japan of that year with a total of 797.000 copies. At no.2 is the controversial American nu-metal band Slipknot with their new set '.5: The Gray Chapter' having sold 251.000 copies this first week, 131.800 of it in the USA, 30.700 in the United Kingdom, 15.000 copies in both Canada and Germany, 14.200 in Australia, 8.600 in Japan, and 5.900 in France.
Singer / songwriter legend Neil Diamond debuts this week with his new Album 'Melody Road' at no.3 after selling 128.000 copies. Neil's first album 'The Feel Of Neil Diamond' was released 48 years ago in 1966 and reached no.137 in the USA. In the seventies he had many big worldwide hits, including 'Sweet Caroline', 'Cracklin' Rose', 'I Am... I Said', 'Song Sung Blue' and 'Longfellow Serenade'.
Taylor Swift's new album '1989' will most definitely be the top selling Allbum next week. Industry sources foresee sales of 1,3 million copies in the USA alone!
'Farbenspiel' by Helene Fischer sold 12.000 copies last week and reaches a total of 1.505.000 so far, 'GIRL' by Pharrell Williams sold also 12.000 units last week, with 1.797.000 copies so far, 'AM' by Arctic Monkey sold 9.000 units last week and has a total of 2.106.000 units so far, 'Night Visions' by Imagine Dragons sold 4.098.000 copies so far, 'Midnight Memories' by One Direction 4.181.000, and 'Marshall Mathers LP 2' by Eminem 4.263.000.