Japanese idol group Arashi's new album Love is the world's best-selling album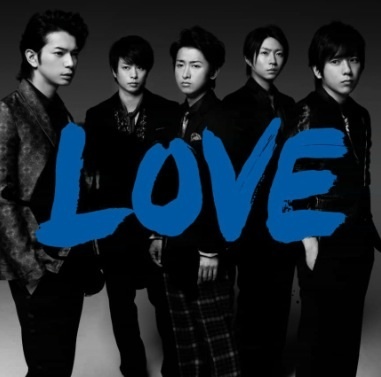 Japanese idol group Arashi's new album "Love" is the world's best-selling album selling  670.000 copies in its first week at retail, according to Oricon. Sales have already exceeded those of B'Z's greatest hits Album "B'z The Best XXV 1988-1998" which debuted at No.1 after selling 579,000 copies. "Love" is the Japanese Album which sold the most in 2013 in its first week! "Love" is Arashi's 11th consecutive chart-toppng album. The only other Japanese act to have topped the Album ranking for 11 consecutive years is the Group Exile!

Katy Perry's new Album "Prism" debuts at No.2 with sales of 453.000, of which 285.000 in the USA, 53.000 in United Kingdom, 31.000 in Canada, nearly 20.000 in Germany, 15.200 in France and 14.600 in Japan. Katy Perry's album "Teenage Dream" also debuted at No.2 in August 2010, shifting 239.000 units, overtaken only by the J-pop group Kobukuro in the world's best-selling Album chart.

Behind "Prism" at No.3, but far behind in sales, is James Blunt's new Album  "Moon Landing" which debuts with sales of 129.000. His debut album "Back To Bedlam" from 2004, has sold 12,5 million copies to date.

Last week's No.1, "Juke Box" by Kanjani 8, slips to No.27, selling just 26.000 units after its amazing first week.

Pearl Jam's "Lightning Bolt" slips from No.2 to 4 in its second week on the chart and Miley Cyrus' "Bangerz" is at No.5 in its third week with 93.000 in sales.

This weeks Greatest Gainer is Imagine Dragon's "NIght visions" with sales of 30.000. The Album has already sold over 2.5 million copies.

New entry this week for British Rock Band Motörhead and their 21st studio Album "Aftershock" at No.13 with sales of 41.000.

Japanese Rocker  Kanzuyoshi Saito scores big with two new entries: "Saito" at No.18 with sales of  32.000 and "Kanzuyoshi" at No.22 with sales of 29.000. At No.19 is AFI's burial which also shifted 32.000 copies in its first week at retail.

X Factor American Girl Group Fifth Harmony enter at No.23 with "Better Together" and sales of 28.000. DJ Khaled debuts at No.25 with his new Project  "Suffering from Success" and sales of 27.000.

And from Continental Europe, new entries include Italian Crooner Andrea Bocelli who debuts at No.28 with "Love In Portofino" and sales of 25.000.

German Rock Band Unholy Ground are a new entry at No.29 with sales of 25.000 for their new Smash Album "Sunrise Avenue" which is already a hit in Germany, Austria and Switzerland.

French Rapper Kaaris enters the chart at No.37 with "Or Noir" and sales of 20.000.

R & B Girl Group TLC are back after an 8 year hiatus with a new album called "20" at No.36 this week and sales of 19.000.
Website Proudly Designed, Development & Supported by Nocturnal Cloud.