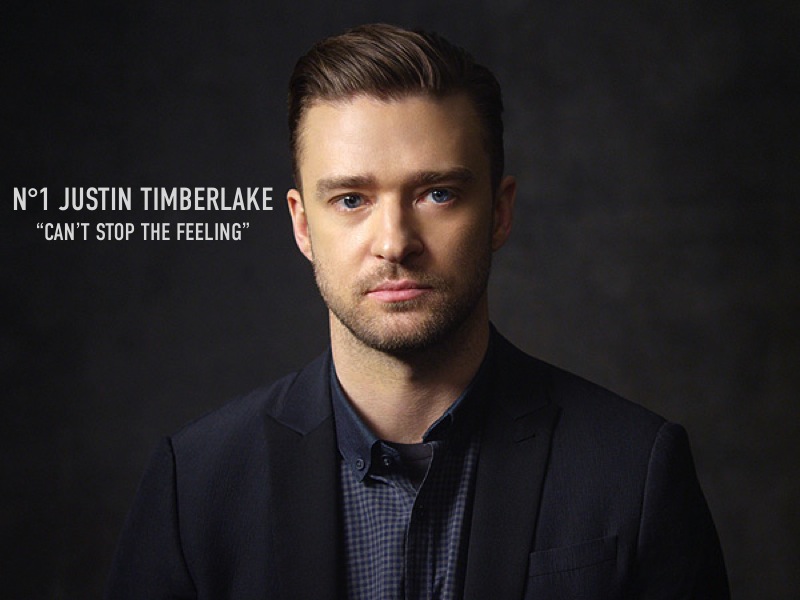 "Can't Stop The Feeling' is the World's No.1 Single for a 4th straight week! It has reached the top spot in Belgium (Flanders), Czech Republic, France, Germany, Israel, Scotland, Slovakia, Slovenia, Sweden, Switzerland, and the United States, and the top 5 in Australia, Austria, Belgium (Wallonia), Canada, Denmark, Greece, Hungary, Ireland, Latvia, Netherlands, New Zealand, Norway, Spain, and the United Kingdom.

"Can't Stop the Feeling!" marked Timberlake's fifth chart topping single in America. The song debuted at No.1 in the Hot 100 Singles chart, powered most heavily by its No. 1 debut on the Digital Songs sales chart, having sold 379,000 downloads in its first week, according to Nielsen Music. This month, it was certified platinum by the Recording Industry Association of America (RIAA), Music Canada, the Australian Recording Industry Association (ARIA) and the Swedish Recording Industry Association (GLF).

It debuted at number three on the UK Singles Chart, and remained four weeks in the number 2 position, and in the top spot of the UK Singles Sales Chart. This week it is also No.1 in France!