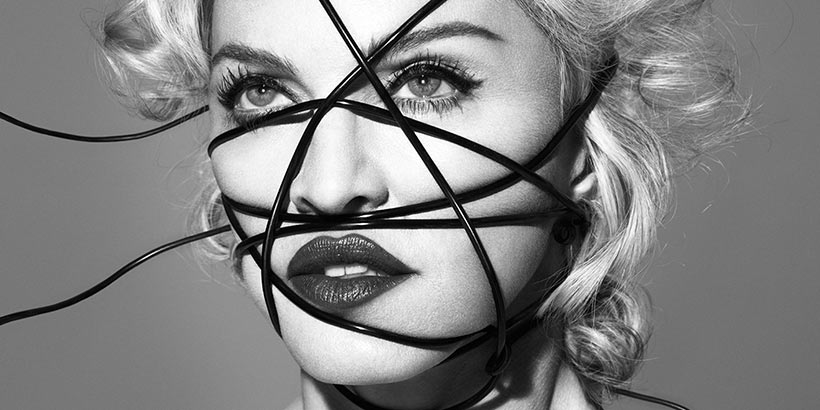 Madonna's 'Rebel Heart' is the World's top selling Album of the week. The LP sold a total of 315,000 units globally, with its biggest sales in the USA (116.100). It debuted at number two in the US on the Billboard 200 chart this week, behind the soundtrack of the TV series 'Empire'.  Although 'Rebel Heart' was the best-selling album of the week in America with sales of 116,000, it fell behind the soundtrack when it came to streaming and track equivalent album units. The Album debuted at no.2 in the United Kingdom last week selling another 36.800 units this week. It is currently number one in various countries across the world, including major music markets such as Germany, Italy, Austria, Belgium and Switzerland. It debuted at no.1 in Canada, Australia, Belgium (Flanders), Croatia, the Czech Republic, Hungary, Italy, the Netherlands, Portugal, Spain and Switzerland, as well as the top ten in the rest of European countries. The Album also entered the Japanese Oricon International Albums Chart at number one. 
'Rebel Heart' is Madonna's thirteenth Studio Album. It was released on March 6, 2015 by Interscope Records. After a flurry of unexpected album content leaks, the singer put the album's pre-order out on I tunes on December 20, 2014, with six songs being available for download. Madonna co-wrote and co-produced the album in partnership with various musicians, including Diplo, Avicii and Kanye West.  Musically, 'Rebel Heart' is a pop Album which merges an array of musical genres such as 1990s such as house, Trap and Reggae, as well as the usage of acoustic guitars and gospel choir. 
Madonna made several television performances to including the 57th Annual Grammy Awards and the Brit Awards. The album's supporting tour, the Rebel Heart Tour, is set to kick off on August 29, 2015. "Living For Love" and "Ghosttown" were released as singles from the album. Rebel Heart has received predominantly positive reviews from music critics, who called it her best effort in a decade.
'Rebel Heart' leads eight debuts on this week's Top 20 best-selling Albums chart. The Second highest new entry is the soundtrack to the Fox TV smash musical drama series 'Empire', presently no.1 in America and no.4 globally with sales of 109.600 in the US. The soundtrack, 'Fifty Shades Of Grey', remains at no.2 after another 126.000 copies sold this week with a total of 1.012.000 so far after five weeks on the chart.