THE MARSHALL MATHERS LP 2 IS THE WORLD'S BEST-SELLING ALBUM THIS WEEK!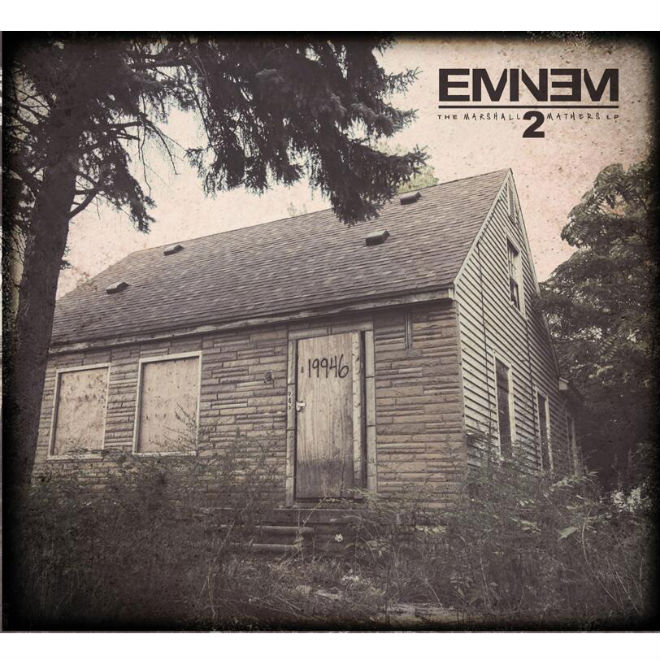 Eminem's "Marshall Mathers LP 2" is back at No.1 this week!

Last week he was overtaken by Lady GaGa, but he's back at No.1 with "Marshall Mathers LP 2" after selling an impressive 263.000 copies in its third week and 1.9 million to date.

Lady GaGa's "Artpo"' slips to No.3 with sales of 132.000.

Robbie Williams' new album "Swings Both Ways" enters the top 10 at No.2 with 214.000 copies sold, half of them having been sold in the United Kingdom (109.000).

Katy Perry's "Prism" rises to No. 4 with sales of 106.000.

Celine Dion's Loved me Back To Life" slips from No.3 to 5. Five Finger Death Punch's "Wrong Side Of Heaven, Vol.2" debuts at No.6 with 100.000 sales its first week!

Japan's No.1 album "Porno Graffitti's best-of compilation 15th Anniversary'" opens at no.7 with 85.000 sales.

British musician Jake Bugg debuts at No.8 with "Shangri La'" and sales of 72.000.

At No.9, Daughtry's new Album "Baptized"  with 69.000 sales.

Closing this weeks top 10 best-selling Albums in the Worls is the soundtrack to '"The Hunger Games: Catching Fire" with sales of 65.000 sales.
Website Proudly Designed, Development & Supported by Nocturnal Cloud.