ONE DIRECTION DEBUT THIS WEEK AT NO.1 WITH MIDNIGHT MEMORIES!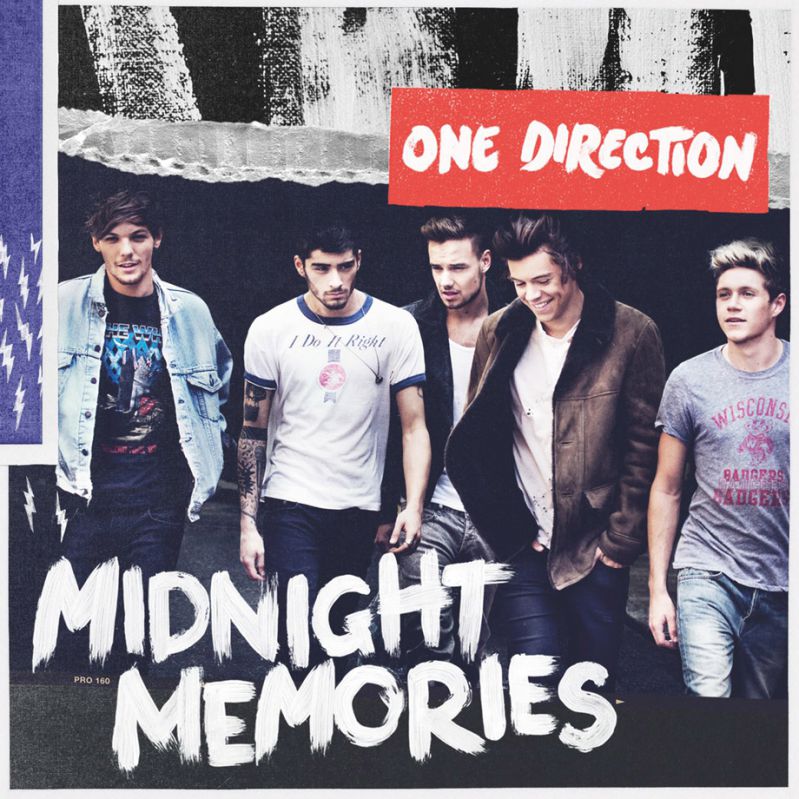 One Direction debut this week at No.1 in the World's best-elling Albums chart with their third studio Album  "Midnight Memories" after selling an incredible 1.206.000 copies its first week in the stores worldwide! "Midnight Memories" sold 546.200 in America, 237.300 in the UK, 67.900 in Japan, 63.000 in Canada and 42.800 in France. One Direction's last album "Take Me Home" also debuted at No.1 and sold 1.045.000 its first week!

Behind One Direction is Eminem with his "The Marshall Mathers LP 2" having sold 315.000 copies this week and a total of 2,22 million after just four weeks on the chart. The Album sold 1.221.000 in its first week.

Katy Perry's "Prism" returns to No.3, thanks to a her non stop Promotion on TV and a massive sales boost of 216.000 copies this week!

Lady GaGa's "Artpop" slips to No.4 despite a 48% sales increase and sales of 195.000 copies. The second highest sales gainer this week is the Japanese Boy Band Kat-Tun with their new Album "Kusabi" which closes the top 5 with 168.000 copies sold. Country Superstar Garth Brooks is just behind at No.6 with "Blame It On The Roots" and sales of 164.000. Gary Barlow from Take That enters the World's Best-selling Album chart at No.10 with his new Album "Since I Saw You Last" and sales of 118.000.
Website Proudly Designed, Development & Supported by Nocturnal Cloud.