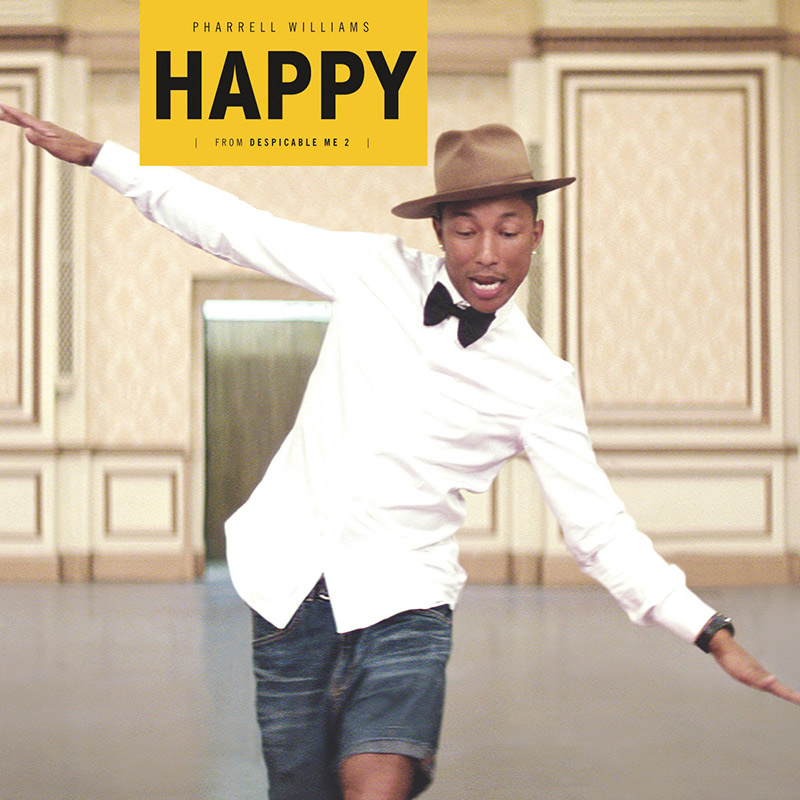 Pharrell Williams' smash hit "Happy" stays at no.1 for the 6th week on the World's best Singles chart with "Mae Shika Mukanee", the new single by Japanese pop phenomenon AKB 48 close on its heels at no.2. It's the 21st global Top 10 smash for AKB 48.
Katy Perry's "Dark Horse" featuring Juicy J slips from no.2 to 3 and Pitbull's "Timber" slips from 3 to 4.
The biggest gainer of the week is John Legend's "All Of Me", which climbs from no.7 to no.5.
At no.6 down from no.4, A Great Big World's "Say Something" featuring Christina Aguilera, at no.7 down from no.5, Jason Derulo's "Talk Dirty" featuring 2 Chainz, at no.8 up 2 from no.10, Shakira's "Can't Remember To Forget You" featuring Rihanna, and down from no.8 to 9, Avicii's "Hey Brother".
OneRepublic's "Counting Stars" closes this week's Top 10 World's best-selling Singles Chart.
All five debuts on this week's hitlist are from Asia: behind AKB 48 starting with Girls' Generation's "Mr.Mr." at no.26, 2NE1's "Come Back Home" at no.30, E-Girls' "Diamond Only" at no.36 and CN Blue's "Can't Stop" at no.39.
New Entries outside the top 40 include Tiesto's "Red Lights" at no.48, Avicii's "Addicted To You" at no.53, Bruno Mars' "Young Girl" at no.57 and Mr.Probz' "Waves" (Robin Schulz Remix)' at no.58 for their first appearance on the World chart.