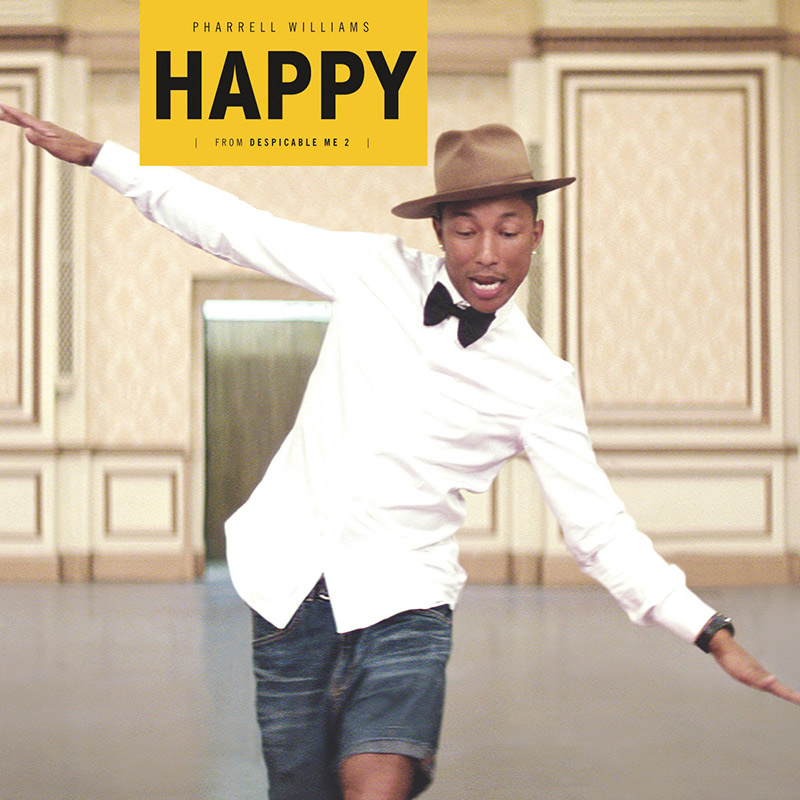 Pharrells' "Happy'" reigns on the World's Best Singles chart for the 7th week. "Dark Horse" by Katy Perry feat. Juicy J moves up again from third to second position.
John Legend's "All Of Me", the marvellous, heartbreaking love-ballad rises to a new peak at no.3, and Pitbull stays put with "Timber" featuring Ke$ha at No.4. At no.% up from 7 is Jason Derulo's smash hit "Talk Dirty" featuring 2 Chainz and at no.6 is A Great Big World's "Say Something" featuring Christina Aguilera.
New Entries this week include the Oscar winning Song "Let It Go" by Idina Menzel from the 'Frozen' soundtrack which jumps from no.18 to no.7, Coldplay's first Single "Magic" from their new Album " Ghost Stories" which debuts at no.8 and "Rather Be" by Clean Bandit feat. Jess Glynne, a former no.1 smash in the United Kingdom, which moves from no.13 to no.9. And to close this week's Top 10 is Shakira's "Cant Remember to forget you" featuring Rihanna.
New at no.1 in Japan and at no.16 globally is "Hikari No Signal" by Kis-My-Ft2.
New at no.1 in United Kingdom and at no.25 globally is "My Love", a Song by Route 94 with Jess Glynne. DJ / producer duo The Chainsmokers debuts at no.31. Avicii's new track "Addicted To You" opens at no.34 and Dutch DJ Tiësto debuts at no.40 with "Red Lights".