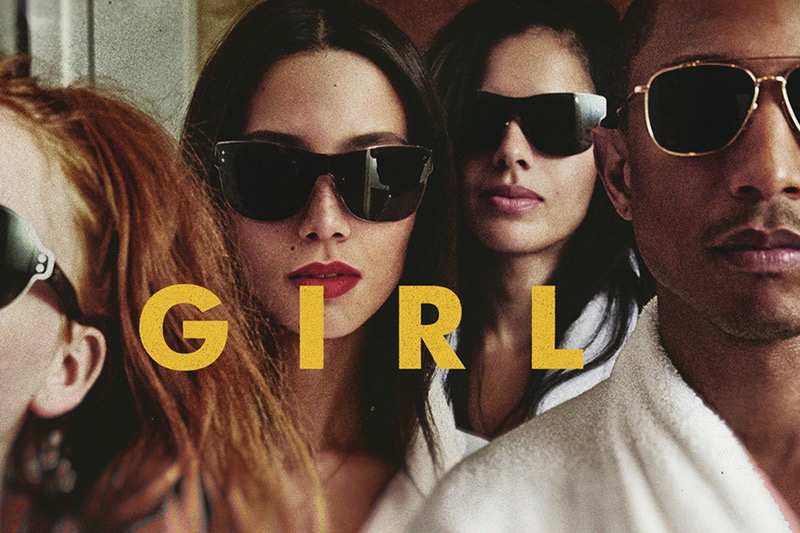 Helped by the huge success of the track " Happy", Pharrell's new album "G I R L" jumps atop the World's best-selling album chart with sales of 318.000 copies in its first week, 112.000 of those in the US, 69.200 in the UK and 56k in France.

At no.2 is " Tree", the 7th release of the K Pop idol group Tohoshinki. American rapper Rick Ross is no.3 globally with "Mastermind" which is top of this week's Best 200 albums in the US chart. At no.4 is the Soundtrack to "Frozen" and at no.5 is Lea Michele, best known for her performance as Rachel Berry on the US TV series " Lee". Her first album 'Louder' debuts with 82.000 sales.
Beyonce's self-titled album is still the Worlds best-selling album in 2014 with 1,65 million copies sold after january 1st, Disney's soundtrack to the blockbuster "Frozen" is still the second best-selling with 1,57 million sales in 2014. AKB's "Tsugi No Ashiato" is in 3rd position of the 2014 annual chart with 1,03 million copies sold and One Direction is 4th with 1.02 million copies of "Midnight Memories". "Pure Heroine" by Lorde comes in fifth with 903.000 Albums sold internationally.
Adele sold another 12.000 copies last week of "21" bringing the Albums Grand total to 26,32 million so far.
European Albums leading in sales are "Racine Carrée" by Stromae which has sold a grand total of 1,92 million copies since its release, "Swings Both Ways" by Robbie Williams which has sold 1,6 million, "Farbenspiel" by Helene Fischer 908.000 copies and "Hydra" by Within Temptation 158.000.