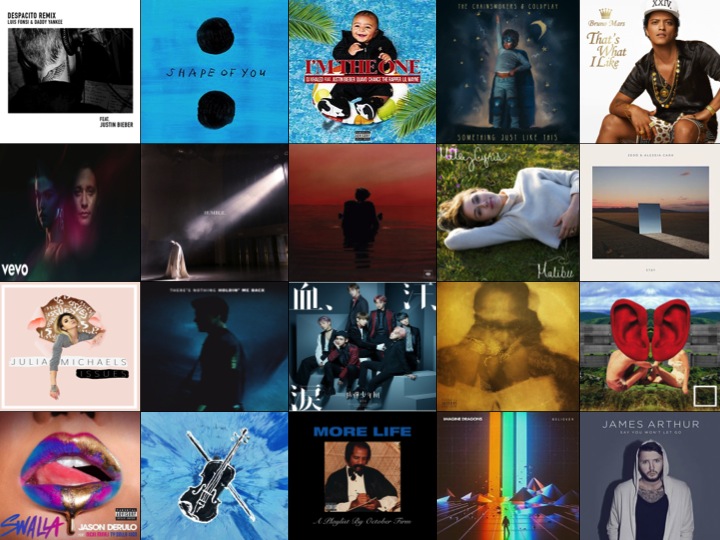 "Despacito" reigns atop the Global Track Chart for a 3rd consecutive 
week.The song remains at No.1 in the United States, United Kingdom, 
France, Germany, Italy, Spain, Belgium, Netherlands, Brazil, Mexico,
Canada, Sweden, Portugal etc.


Ed Sheeran's 'Shape Of You' remains at No.2 after only 19 weeks on the
chart.


No change also at no.3, where 'I'm The One' by rapper DJ Khaled ft. Justin Bieber , Quavo, Chance The Rapper and Lil Wayne scores a third week.

There are only two debuts this week in the Top 20. Miley Cyrus debuts at
No. 9 with her new Single "Malibu" and BTS Bangtan Boys - 방탄소년단 debut at
No. 13 with "Chi, Ase, Namida"!