"Starboy" by The Weeknd feat. Daft Punk remains the World's No. 1 Single for a 2nd week!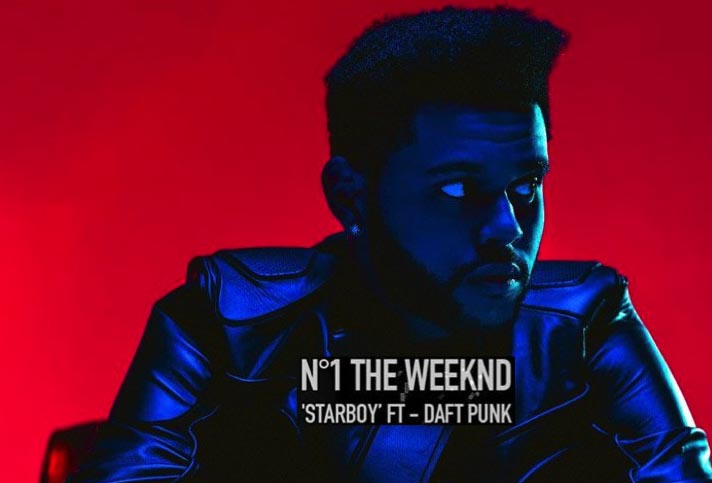 "Starboy" was released as the lead single from The Weeknd's third studio
album of the same name on September 22, 2016. The artists co-wrote the
song with Doc McKinney, Jason "Daheala" Quennevhlle and Henry "Cirkut"
Walter. Doc McKinney and Henry "Cirkut" Walter assisted Daft Punk in the
song's production. Lyrically, "Starboy" incorporates themes of the
extravagance associated with a celebrity lifestyle, as well as
discussing how the celebrity lifestyle can make an entertainer fragile.

The Mannequin Challenge's 'Black Beatles' by Rae Sremmurd feat. Gucci
Mane, remains for a second week at no. 2.

At No. 3 is Bruno Mars' '24k Magic'.

'Futari Saison' by Keyakizaka 46, their second global Top 10 smash,
debuts at no.4, this week's highest debut on the chart.

'All I Want For Christmas Is You' by Mariah Carey shoots from no.27 to
no.13 with the largest increase for the 2nd week!
Website Proudly Designed, Development & Supported by Nocturnal Cloud.