Taylor Swift's 'Look What You Made Me Do' returns to the top of the Global Track Chart for a second week!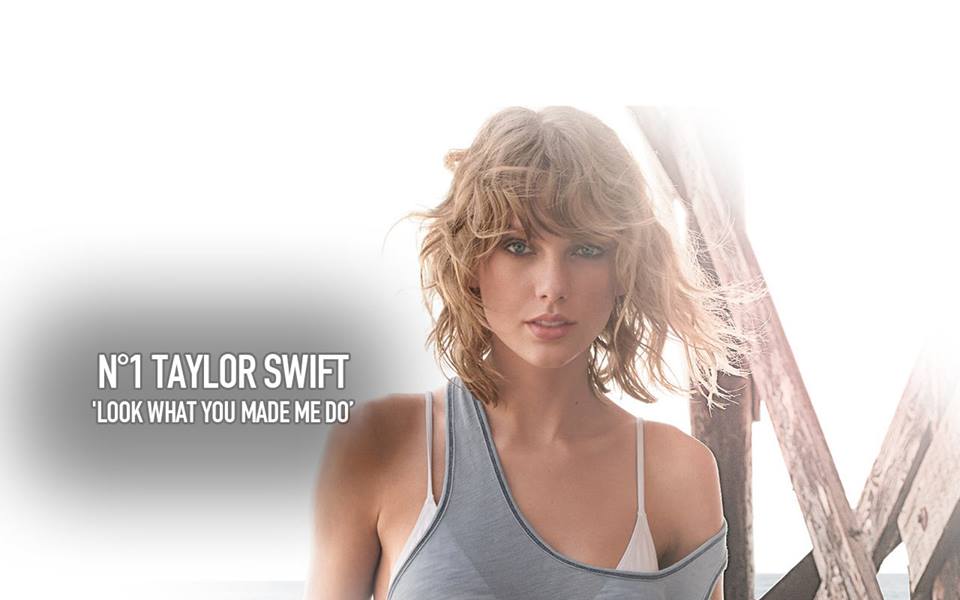 "Look What You Made Me Do" is No. 1 in the US for a 3rd week and N°1 on
the global track chart for a 2nd non consecutive week! The song has
broken a string of records, including the record for the most plays in a
single day on Spotify. It has topped the charts in eleven countries and
received Platinum certifications in both Australia and Canada!


The song was the most streamed song within a week by a female artist and
second overall behind the 103 million that Baauer's "Harlem Shake"
gained in 2013. The track also had more weekly streams in the US than
any other song in 2017. With 353,000 copies sold in its first week,
"Look What You Made Me Do" opened atop the US Digital Songs chart and
had the country's biggest sales opening since Justin Timberlake's "Can't
Stop the Feeling!" in 2016 as well as the best weekly sales for a song
by a female artist since Adele's "Hello" in 2015. It additionally was
the first N°1 song by a female solo artist to top the US charts since
Adele's "Hello".


In the UK, "Look What You Made Me Do" sold 20,000 copies and was
streamed 2.4 million times in less than a week. The song debuted atop
the UK Singles Chart on September 1, 2017 for the week ending date
September 7, 2017 with opening sales of 30,000 copies and 5.3 million
streams within the week, becoming Swift's first N°1 song in Britain.


"Look What You Made Me Do" also opened at N°1 in Australia, becoming
Taylor's fifth track to top the ARIA Charts. The song has been certified
Platinum by the Australian Recording Industry Association (ARIA) for
shipments of 70,000 units. After debuting at number one on the Canadian
Hot 100, "Look What You Made Me Do" was also certified Platinum by Music
Canada for shipments of 80,000 units on September 14, 2017. It
additionally topped the charts in the Czech Republic, Ireland, New
Zealand, Slovakia and the the Philippines.


"Look What You Made Me Do" was cowritten by Taylor and Jack Antonoff.
The song samples the melody of the 1991 song "I'm Too Sexy" by the band
Right Said Fred, and the band members Fred Fairbrass, Richard Fairbrass,
and Rob Manzoli are also credited as songwriters. The music video was
directed by Joseph Kahn and became the most-watched music video within
24 hours.
Website Proudly Designed, Development & Supported by Nocturnal Cloud.