WORLD'S No1 ALBUM - FROM HERE TO NOW TO YOU - JACK JOHNSON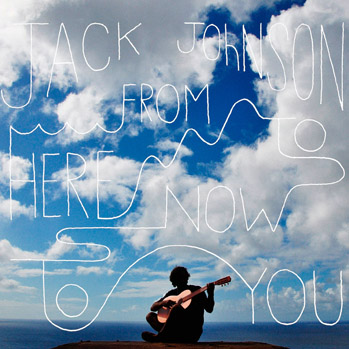 Folk rock singer-songwriter, surfer, filmmakerJack Johnson is N°1 on the World's Best-selling Albums  chart with his sixth studio album "From Here To Now To You"  which sold 184.000 units globally in its 1st week, 117,000 of that in the US, 17,000 in Canada, 10,000 in the UK and 8.500 in Japan.

Swedish DJ Avicii is at N°2 with his brand new Album "True", driven by the huge success of his hit single "Wake Me Up!". "True'" sold 157.000 copies in its first week in the stores.

Arctic Monkey's new Album  "AM", which went to N°1 last week, slips to N°3 this week, after a 60% sales drop to 120.000 units. Justin Moore debuts  at N°4 with "Off The Beaten Path" and 101.000 in sales. Belgian Superstar Stromae who is selling all over the Continent,  moves up to N°5 with "Racine Carrée' selling 61.000 copies in Europe. British alternative rock band Placebo debut at N°6 with their seventh Studio album 'Loud Like Love" and sales of 60,000.  
                                                                                                                                                                                                                                                                                                      
Sir Elton John dives into the top 10 with "The Diving Board" and sales of 46.000 sales. US Rock band MGMT enters the charts at  N°17 with a self-titled album and sales of 37.000. Georgian songbird Katie Melua who has a British passport and double nationality, enters this week's charts at N°28 with her new Album "Ketevan" after selling 29.000 copies.
Website Proudly Designed, Development & Supported by Nocturnal Cloud.