WORLD'S No.1 SINGLE - AKB 48 "Kimi no Hohoemi wo Yume ni Miru"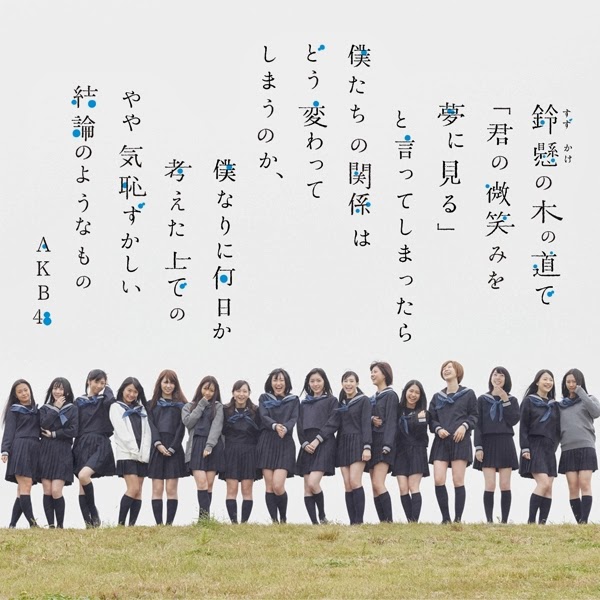 The full title for this single is Suzukake no Ki no Michi de "Kimi no Hohoemi wo Yume ni Miru" to Itteshimattara Bokutachi no Kankei wa Dou Kawatteshimaunoka, Bokunari ni Nannichi ka Kangaeta Ue deno Yaya Kihazukashii Ketsuron no youna Mono, but it is shortened to "Kimi no Honoemi wo Yume ni Miru" for convenience. It is the 34th major single (36th overall) released by AKB48. This single features the Senbatsu chosen during the Janken Senbatsu Tournament, featuring Matsui Jurina as center of the single.
Website Proudly Designed, Development & Supported by Nocturnal Cloud.